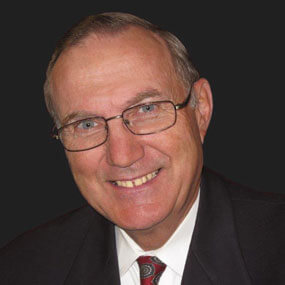 Dr. Terrance J. Spahl, DDS
Philosophy Statement of Practice 
"The purpose of this practice is to provide modern, sensible and technologically superior oral health care in a personalized and timely fashion that will serve not only to treat, protect and sustain our patients but also stand as a compassionate and vigilant guardian, for their sake, against untoward oral health circumstances that might befall them throughout the course of their lives in this complicated and unforgiving world." 
– Terrance J. Spahl, Doctor of Dental Surgery
For more information on Dr. Spahl's new book, click here. To read a review of Volume IV: The Clinical Management of the FJO/TMD/Migraine Continuum – by Dr. Terrance J Spahl, click here. 
Certified Senior Instructor for the International Association of Orthodontics
Principal author of a trilogy of Dr.Terrance J. Spahl: major scientific textbooks on orthodontics, maxillofacial orthopedics and TMJ therapeutics. "The Clinical Management of Basic Maxillofacial Orthopedic Appliances, Volume 1: Mechanics, Volume 11: Diagnostics, Volume III: Temporomandibular Joint, Mosby-Yearbook Inc., St. Louis, Missouri
Lectured on the subject of orthodontics and TMD before both dental and medical groups. He has lectured for over three decades at seminars and dental meetings throughout the United States and Canada. He has also lectured in England, Spain, Peru, Brazil, Mexico, Puerto Rico, Australia and the Orient.
Named "The Clinician of the Year" in 1992 by the American Association of Functional Orthodontics in Washington D.C. It is that organization's highest award given annually to one individual.
Served as a Dental Products Consultant with 3M Company 1973-1980
Served as a Clinical Instructor for the Department of Radiology at the University of Minnesota in 1973
Served on the Dental Surgery Committee of St. John's Hospital in St. Paul
Served as AAFO's representative to the Alliance of TMD Organizations National Committee
Served as Chairman of the Alliance of TMD organizations 2005-2006
Orthodontic appliance design consultant and clinical lecturer for The Appliance Therapy Group and The Smile Foundation
Authored numerous scientific articles and editorials for various professional journals on the subject of orthodontics/TMD
Authored a chapter "Mas allade los pilares de Hercules" for the text "Bases dianosticas, terapeuticas y posturales del functionalism craniofacial, Tomo II for Dr. Eduardo Padros Serrat, published by Ripano Editorial Medica, Madrid, 2006
Authored a chapter "Orthodontic Diagnosis and Treatment Planning with the Computer" for the text "Internationale Beitage Zur Kieferorthopadie" for Hans Peter Bimler, published by Quintessence Publishing Co. 1986
Contributing Editor: The Journal of Clinical Pediatric Dentistry, the Functional Orthodontist, and The International Journal of Orthodontics
Developer of the Spahl Split Vertical (SSV) Orthodontic Appliance System
Member of the American Academy of Craniofacial Pain
Member of the American Association of Functional Orthodontics
Member of the International Association for Orthodontics
Member of the Consulting Board of the TMJ Institute of America
Founding Member of the Appliance Therapy Group
Member of the Board of the Functional Freedom Foundation
After two years in the Air Force, he returned to a private practice in St. Paul
Studied extensively at numerous post graduate courses in both this country and abroad, and under such noted lecturers as John Witzig, Phil Jones, Merle Bean, J.W. Truitt, Waldemar Brehm, William L. Wilson, Hans Eirew, Peter Dawson, and many others. He has also studied cephalometrics under the extended private tutelage of Dr. Hans Peter Bimler in Wiesbaden, Germany.
Won the Senior Essay competition (as a dental student at the University of Minnesota), sponsored by the Minnesota Prosthodontics Society, for a paper on the relationship of speech defects to artificial dentures
Obtained a B.S. and D.D.S. degrees from the University of Minnesota, completing his dental education in 1969
Attended the College of St. Thomas in St. Paul, Minnesota, 1962-1965
Presented with the "Leon Pinsker Award" in 2013 by the International Association for Orthodontics, that organizations highest award given to a single individual once per year.
Presented with the "Hayden-Stack Award" in 2013 by the American Academy of Craniofacial Pain, that organizations highest award given to a single individual per year.
Presented with the "Lifetime Achievement Award" by the Appliance Therapy Practitioners Association in 2007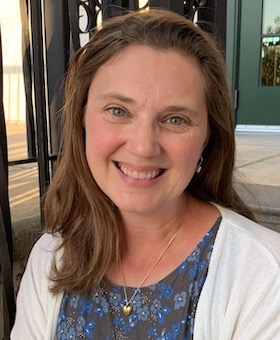 Dr. EmmaLee J. Spahl, DDS
Dr. EmmaLee Spahl practices general family dentistry. Nicknamed "Dr. Emma" by her assistants so as not to be confused with Dr. T.J. Spahl, she has been practicing at Spahl Dentistry for the past 15 years. After graduating from the University of St. Thomas in 1995 with degrees in Chemistry and German, Dr. Emma went on to the University of Minnesota completing the Doctor of Dental Surgery program in 2000. Dr. Emma enjoys all aspects of dentistry with a special interest in aesthetic dentistry.
She maintains a conservative amalgam-free approach to treatment and is generally flexible regarding patient scheduling. Dr. Emma's current extracurricular activities include participation in ADA/MDA events and she is an Executive Council member of the Saint Paul District Dental Society as well as being the chairperson of the social committee, where she enjoys planning fun, cheerful events that encourage the expansion of professional comradery and good fellowship..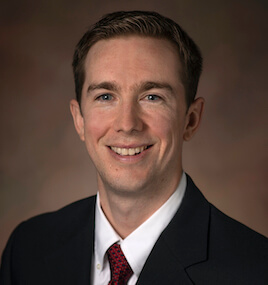 Dr. Ross L. Johnson, DDS, MSD
Dr. Ross Johnson, DDS, MSD joins Spahl Dentistry directly upon completion of his graduate studies and residency in Orthodontics at the University of Colorado School of Dental Medicine in early 2021.  Prior to his current studies, Dr. Johnson served in the United States Air Force as a General Dentist – stationed at Langley and Ellsworth Air Force Bases. He currently serves as a Captain in the United States Air Force Dental Corps Reserves. He received his Doctor of Dental Surgery degree in 2014 from the University of Colorado, as well as an Advanced Education in General Dentistry Certificate from Langley AFB in 2015.
He is a member of the American Dental Association, Minnesota Dental Association, American Association of Orthodontists. He will also serve as the President of a newly formed Study Group named FOSSA: Functional Orthodontics Study Society of America.
There is a very special story regarding how Dr. Johnson met Dr. Spahl. It goes all the way back to 1998 when the two met as Dr. Spahl was treating Bernadette Johnson, (Dr. Johnson's mother) for a chronic advanced case of Temporomandibular Joint Disorder (TMD) and life long migraine condition. Upon the successful treatment of her very painful and debilitating condition, Mrs. Johnson inquired about treatment for her young son, Ross, (age 11 at the time), who was suffering terribly from similar symptoms. Dr. Spahl provided successful treatment to Ross – which positively impacted the young boy so much – he committed that he too would "grow up" to become a dentist and TMJ treatment specialist. And now, after completing nearly a decade of education, training and experience in the field of general dentistry and the specialty of orthodontics, he is looking forward to joining the practice of Spahl Dentistry in St. Paul, Minnesota.